195
May 20, 2013
Sentirsi al sicuro
194
May 20, 2013
Una casa in prestito
193
May 20, 2013
Le case degli architetti
192
May 20, 2013
Il ritorno della lana
191
May 20, 2013
Città partecipata
190
May 20, 2013
If you are planning a remodel of an existing Living Room or starting from scratch with new construction you will be faced with a variety of decorating possibilities and questions to answer. With so many aspects to consider from widow treatments, flooring, furniture, lighting, accessories and wall art, we felt you could use some inspiration from those who have already faced the same challenges. A living room should be comfortable to relax and it should also say something about the inhabitant's interest and personality so feel free to express yourself. Here we have complied 70 Living Room Decorating pictures featuring a vast array of interior design concepts from Modern to Transitional. Also see 100 More Pictures and Ideas.
The post Living Room Decorating – 70 Must See Styles appeared first on Furniture Fashion.
189
May 20, 2013
Canopy Beds were originally intended to be utilitarian rather than ornate and used to provide privacy and warmth to noblemen and lords in Medieval Europe. The original beds had curtains and completely covered tops that could be totally closed. During the 16th century the previously plain and simple designs became much more detailed with carved posts and headboards. Today we have an endless amount of interpretations as you will see ranging from the Ultra Modern pod like bubble to classic Wrought Iron styles and what would interior design be without some chrome. It is interesting to see how creative people have been with the fabric and sheers drapes to personalize their decor. For more designs see 100 Platform Bed Designs and Ideas
The post Canopy Beds – 50 Must See Design Ideas and Styles appeared first on Furniture Fashion.
188
May 20, 2013
We just can't seem to get enough of Triple D Designs. Entering the detailed virtual worlds of Triple D provides interior design enthusiasts with a plethora of modern inspiration to suit almost any space. To demonstrate the sheer versatility of modern design styles and the extent of their obvious skill the following exercise in experimentation with a grey palette, once condemned to those spaces of a corporate nature and often thought of as boring, lends an unrivaled elegance to living, dining and bedroom spaces alike. This elegant impression is furthered by the incorporation of statement pieces such as the overarching floor lamps (for which Triple D has a particular fondness) and robust, monochrome dining combinations that project an overwhelmingly linear energy.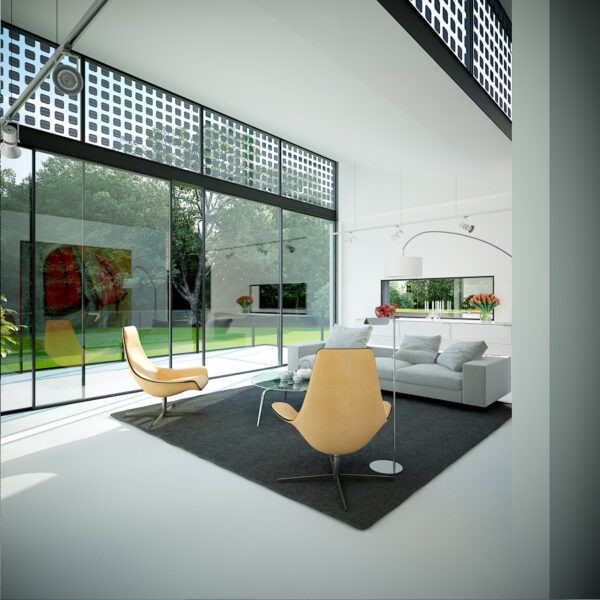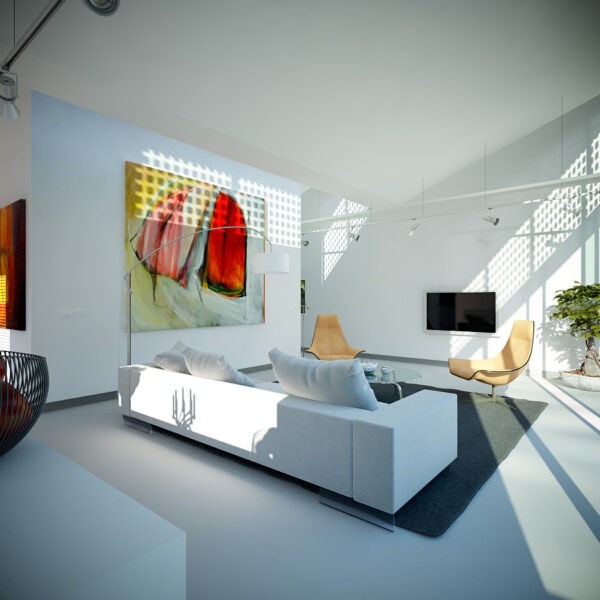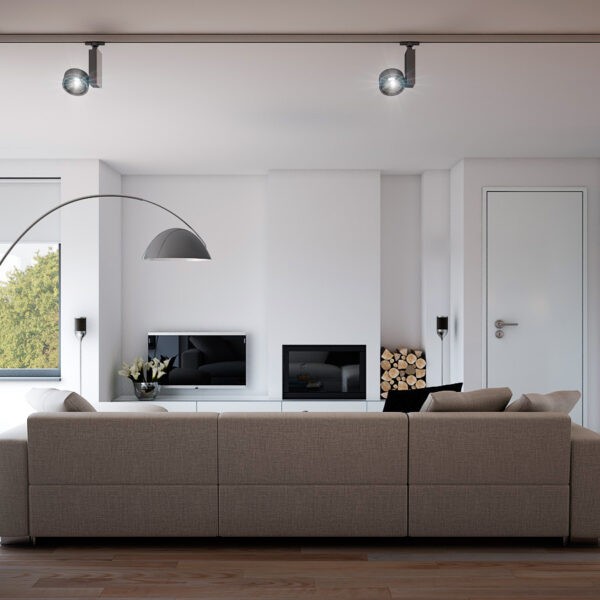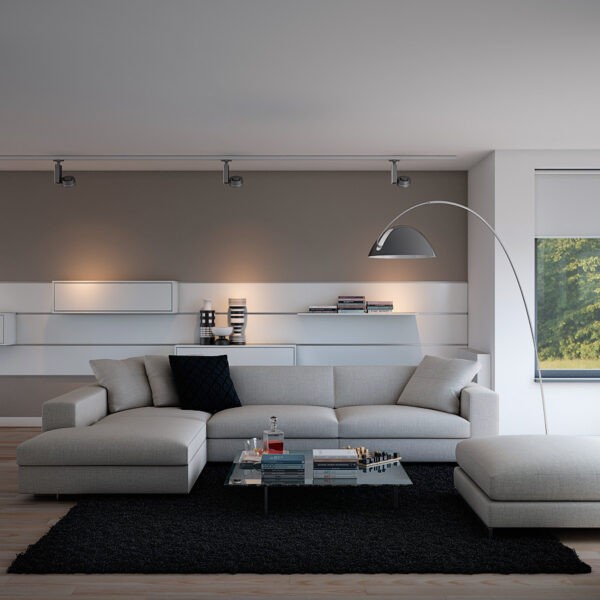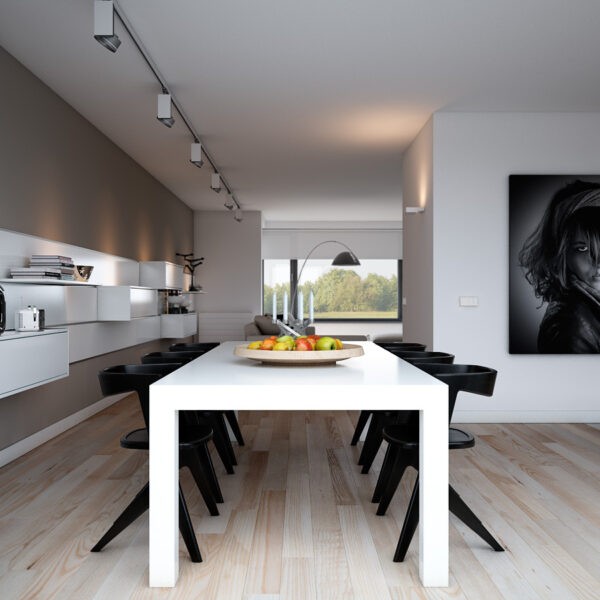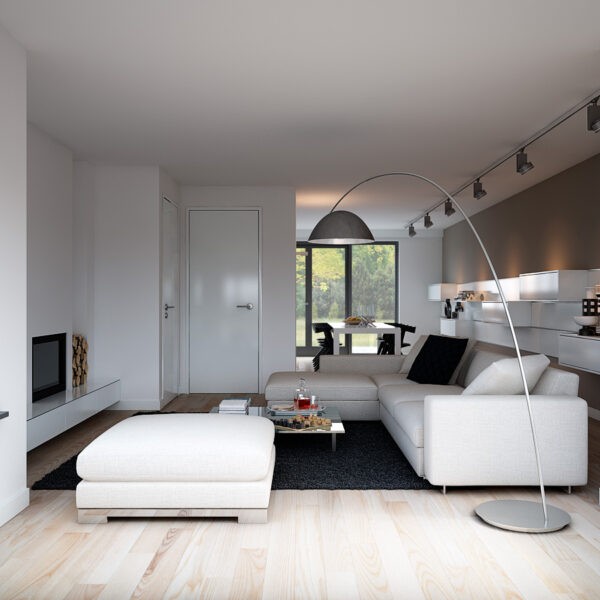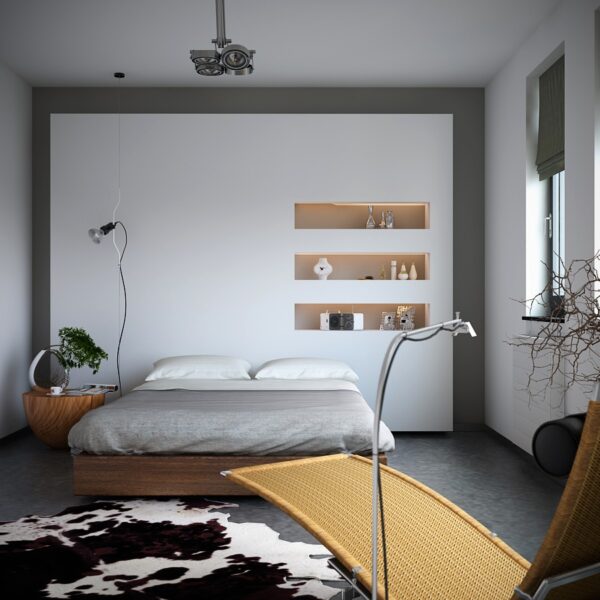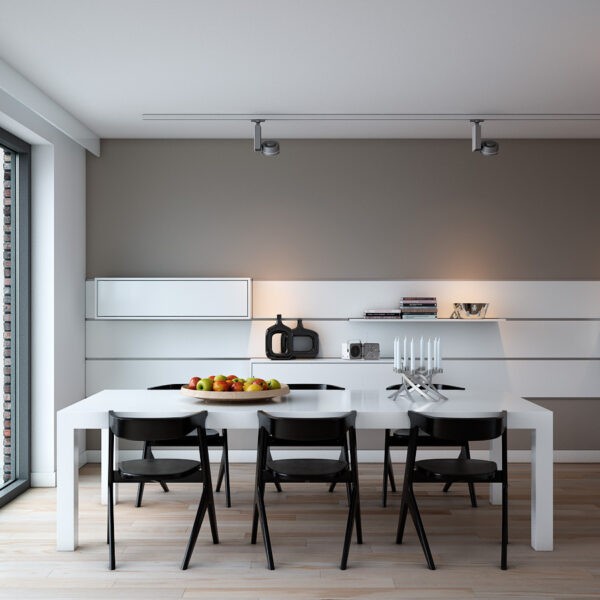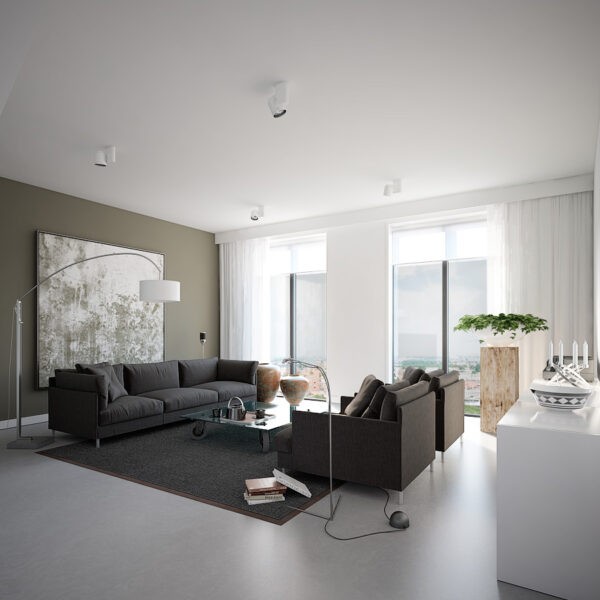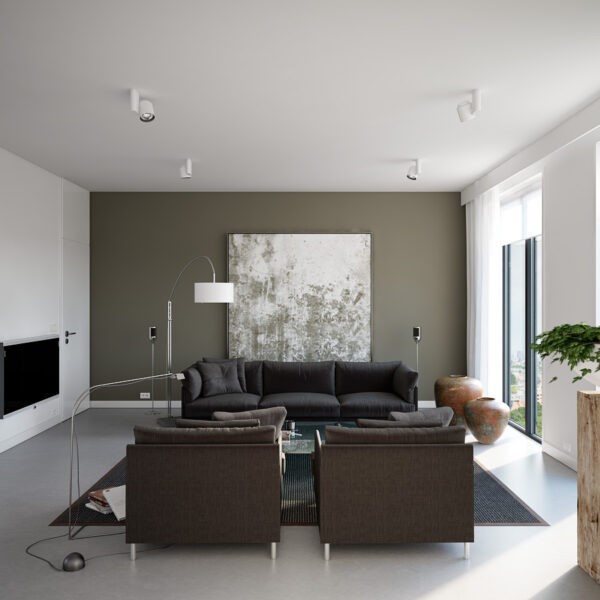 Both modern and contemporary design philosophies are regularly criticized for a lack of warmth, but a decidedly organic approach to accessorizing and a preference for golden-hued lighting render the previous spaces more inviting than most. In contrast, the space to follow relies on an ambience created by swathes of natural light that spills in unencumbered by heavy window treatments. Though views from the terrace suggest an urban landscape, this visualization would not look amiss in a coastal environment and hints at the marine world through its employment of blue accents and sun-bleached blonde wood flooring, which is complimented by the choice of dining setting and framing of its featured wall hanging.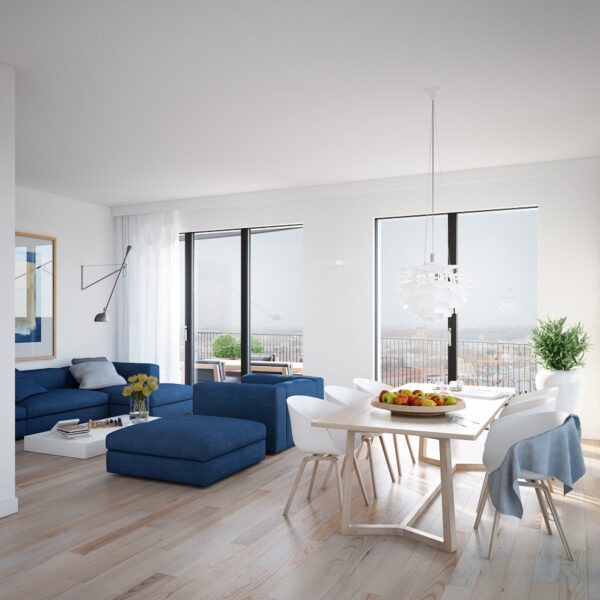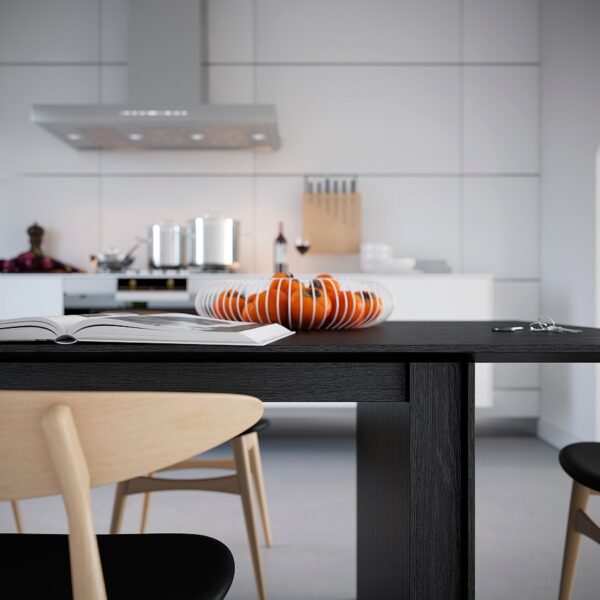 This white symmetrical kitchen, from its splash back feature wall of many segments to its dining table thoughtfully topped by a fruit bowl of continuous wire lines, lies distinctly juxtaposed to that which follows it: an open plan kitchen, dining and living space dominated by a textural navy wall that spans its length and serves to accentuate the indoor greenery which intensifies set against the dark background. This type of experimentation with color blocking has been prevalent to a greater extent within spaces of a commercial nature and the final submission from Triple D, a bold, red accented bistro-style space speaks to its origins.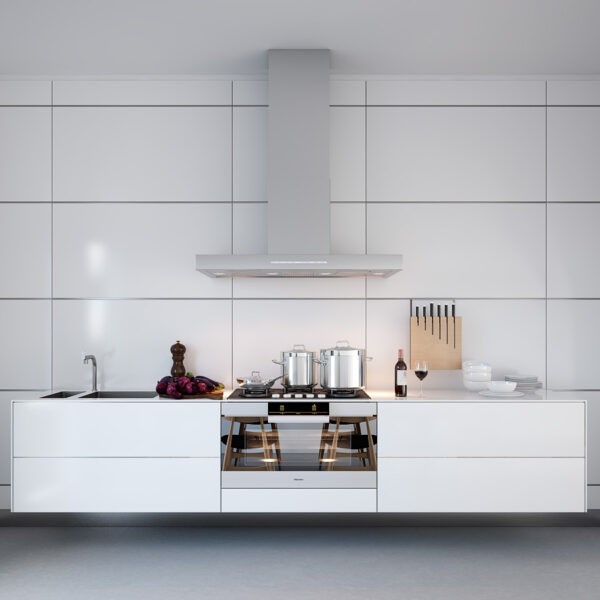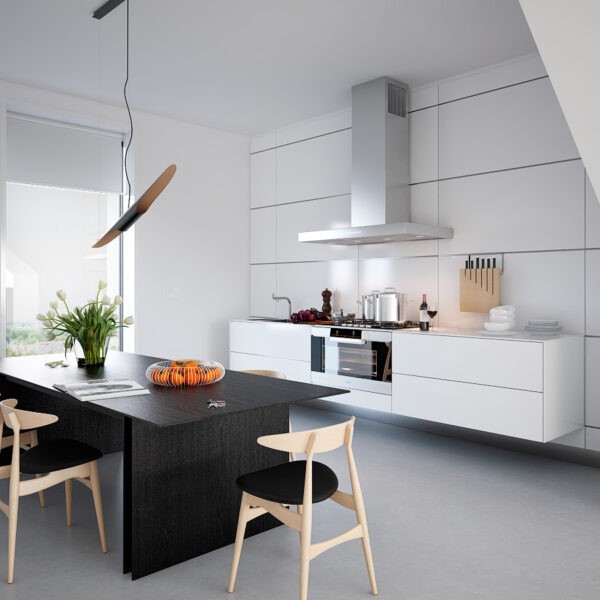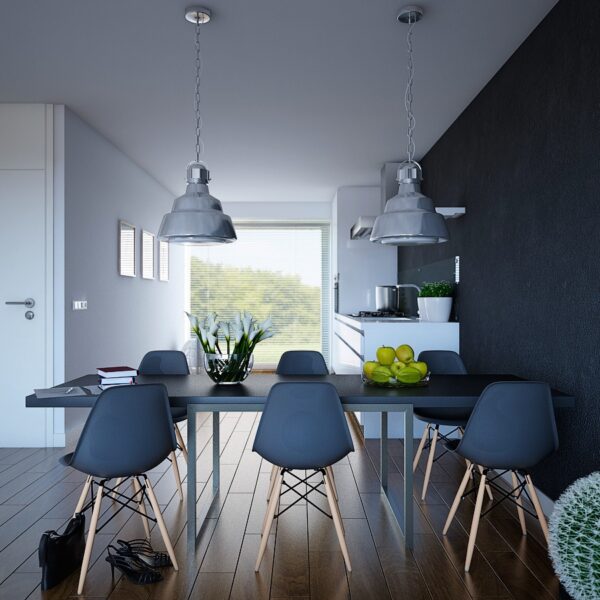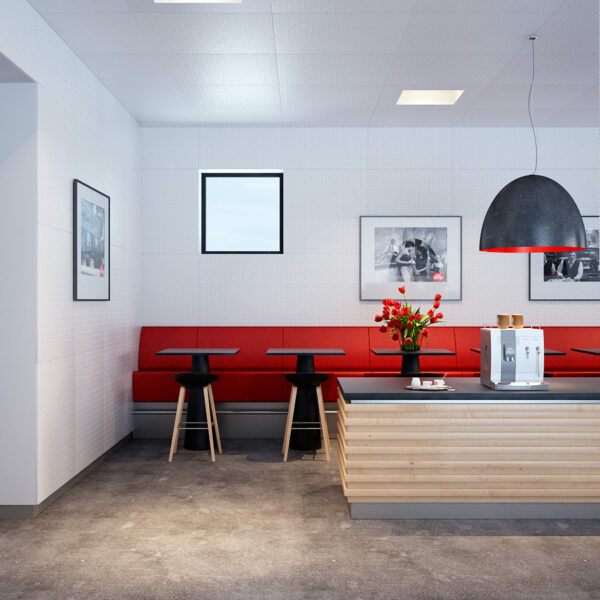 For more regular updates from Home Designing, join us on Facebook.

If you are reading this through e-mail, please consider forwarding this mail to a few of your friends who are into interior design. Come on, you know who they are!
Related Posts:
187
May 20, 2013
Pirati della vita
186
May 20, 2013
There are two basic types of small space living in the world: the type necessitated by income, and the type that arises out of one's environs — say, nestled into the heart of Paris or tucked away atop a tony skyscraper in some faraway metropolis. For the latter type, a standalone wardrobe is likely in order since a walk-in closet probably didn't come with that pied-a-terre in the 4th arrondissement. But in instances in which an IKEA closet won't do, enter the unique armoire selection from Studio Tord Boontje, including the stunning woodwork of his piece entitled "L'armoire." As much a piece of art as it is a piece of furniture, although the armoire is perfectly functional, you might not even want to hang your clothing inside, lest it pale in comparison to the beauty of its captor. Per Boontje, "The particular Dalbergia wood selected is a silk-textured variety, richly brown in colour with rich highlights, and figured by a subtle, darker irregular weave throughout." Sensuous indeed is this gorgeous wardrobe hearkening back to the classic 18th century silhouette but updating it was a bit of creative flair, and there's no mistaking that the designer is a big fan of Rodin, given the boldly sculptural quality of his work. Standing 210 high × 110 wide × 80 cm deep, it's a special set of somethings to be hung in such a masterpiece.
Photo: Studio Tord Boontje
The post Amazing & Unique Armoire from Studio Tord Boontje appeared first on Furniture Fashion.
185
May 20, 2013
For those looking to remodel an existing kitchen or start from scratch with the plans for your new dream home, we have complied 75 Kitchen Sink Styles and Ideas to take out some of the leg work. Today's options are far more advanced that the simple sinks we had just a few years ago. There is a lot more attention paid to the utilitarian aspects with the integration of thinks like cutting surfaces, strainers, extra deep and larger sides for cleaning. You simply add a really nice faucet set to compliment your selection and you are set for years to come. For more inspiration see 100 More Pictures and Designs.
The post Kitchen Sinks – 75 Must See Styles and Ideas appeared first on Furniture Fashion.
184
May 20, 2013
The Eastern suburbs of Auckland, New Zealand's capital city, are characterized by a culturally diverse population, a subsequently vibrant urban scene and as is typical of New Zealand, a picturesque landscape, but to say that this property currently marketed by Sotheby's Realty, is a unique addition to the area and indeed, the global property market, would be an understatement. A significant selling point is the tropical garden and manicured lawns that surround the modern structure that is constructed from materials selected to meet the demands of a temperate climate. An exotic but modern first impression is successfully conveyed by the palm-flanked driveway and corrugated aesthetic of the home's exterior.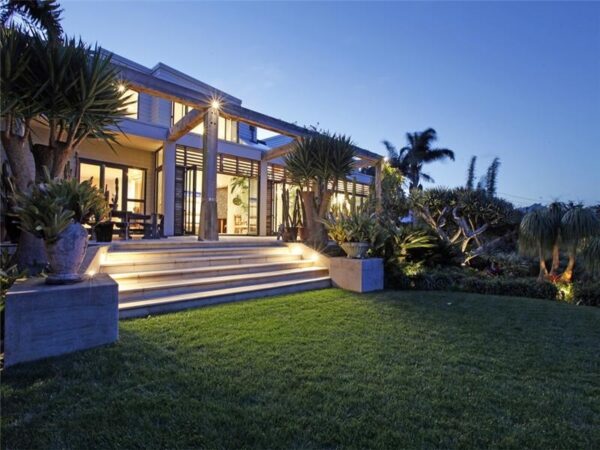 The glass paneled accordion doors open into an expansive space that has quite literally turned the concept of open plan living on its head. Large elemental tiles that evoke a rocky coastline cover the lower level where one might ordinarily expect to see hardwood floors, which have in fact, been relocated to the ceiling. Twin skylights illuminate a dynamic use of the upper level, which is accessed by a floating overpass complete with a ninety-degree lookout where, like a deckhand in a crow's-nest, the resident can survey their domain.

In both communal and private areas of the home, window seats are a popular inclusion. Minimally styled in white linen, this vantage point serves to frame New Zealand's famously varied vegetation, which is also celebrated inside the home by featuring several species of potted palms and ferns, such as that which inhabits the far corner of this, the master suite.
For more regular updates from Home Designing, join us on Facebook.

If you are reading this through e-mail, please consider forwarding this mail to a few of your friends who are into interior design. Come on, you know who they are!
Related Posts:
183
May 20, 2013
Rileggere i luoghi
182
May 20, 2013
Storage is one of the most underrated details of our homes. We forget about it when we are decorating our homes but miss it when we don't have enough of it! From closets and cabinetry to shelving there are a variety of ways to store your household items in your kitchen. Open shelving is an option that allows your dinnerware, cookbooks, and collectibles to become part of your kitchen decor while still be functional. In recent years, open shelving has become a well sought after addition in many kitchens and you can have the look with some simple tips. Here are a few ways to beautify your kitchen storage with open shelving.
Image via: Erotas Building Corporation 
Sort through your housewares to display:
Before deciding if open shelving display is for your kitchen sort through your current dishware. For many homeowners the idea of displaying mismatched dishes, chipped china and stained plastic ware may not be your idea of beautiful display!  Instead, first look through your dishes and decide what is suitable for showcasing and what should stay behind closed cabinetry doors. Many homeowners prefer to color coordinate their dishes with the color palette of the kitchen. While other prefer a neutral look – where clear glass and neutral colored dishes blend beautifully with the rest of the kitchen. This provides the convenience of reaching for your favorite glass while still giving the appearance of a seamless continuous look across your kitchen.
Image via: Carolyn Rebuffel Designs 
Open shelving for displaying your favorite items:
There are different forms of open shelving that may suit your kitchen the best. Custom cabinetry makers can leave doors off of your cabinets and intersperse them amongst closed doors cabinetry for variety. Displaying your cookbook and kitchen collectibles can often get hidden up under your kitchen sink! Instead display them proudly on your open shelving areas. The top of cabinetry tops – often referred to as plant shelves make a great place for showing off artwork, artisan wares and plants. This area is also ideal if you are an avid cook and have collections of copper pots and pans and collectible cookware that is too pretty to put behind closed doors.
Image via: Epiphany Design Studio 
Open shelving isn't for every kitchen but it can showcase your kitchenware in a way you hadn't considered in the past. If you love to have functional decor and you want the versatility that it can lend, try this open concept in your kitchen. If you're ready for a great DIY project, look to your own closed kitchen cabinetry and see what doors you can remove for a beautiful new look to your boring kitchen!
The post Beautifying Your Kitchen with Open Storage Shelving appeared first on Furniture Fashion.
181
May 20, 2013
The conventional wisdom says that you should do what you love and do it often. If fortunate enough that this is the case professionally, there exists a presumption that taking the odd piece of work home, or indeed, working from home will rarely present as a problem. In order to establish an environment conducive to productivity, one should first consider the optimum position of a home office. In addition to breathtaking views the following workspaces capitalize on natural light, keep window treatments and decorative touches minimal and often incorporate elements of the natural world, such as potted plants and cut flowers. Obviously not everyone can do this but let's take a look at the lucky few blessed with views like this.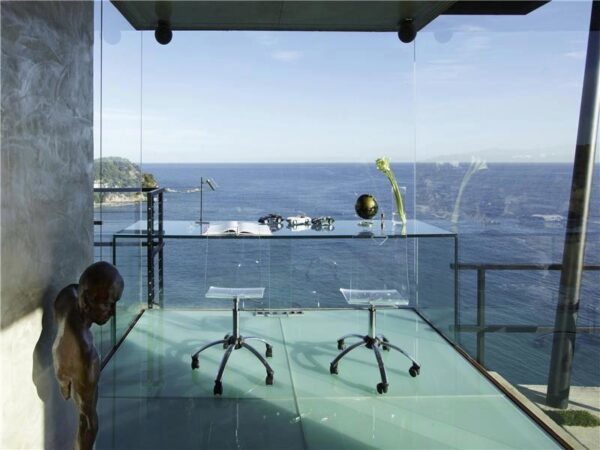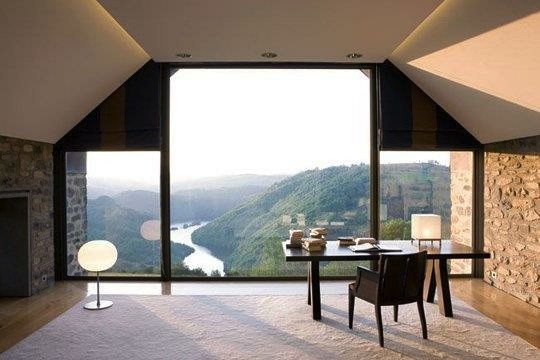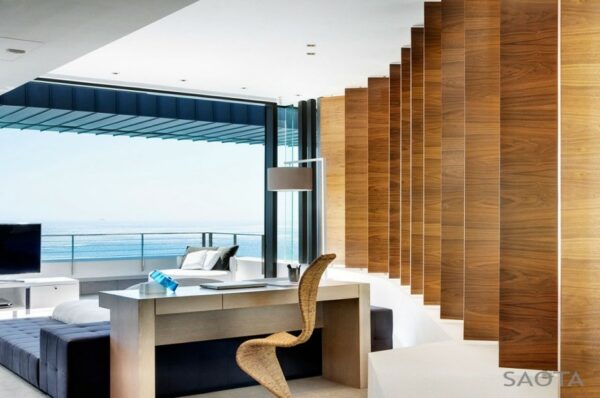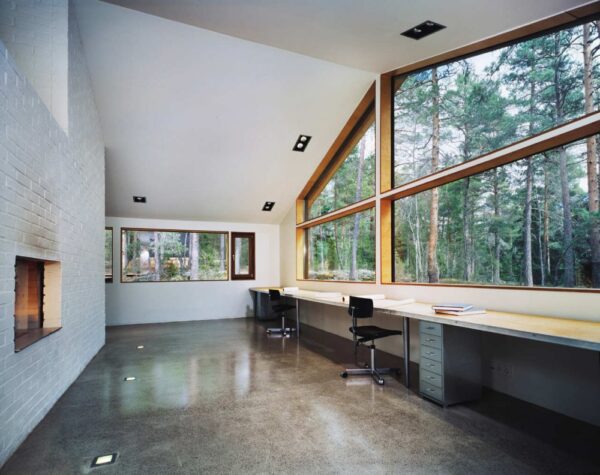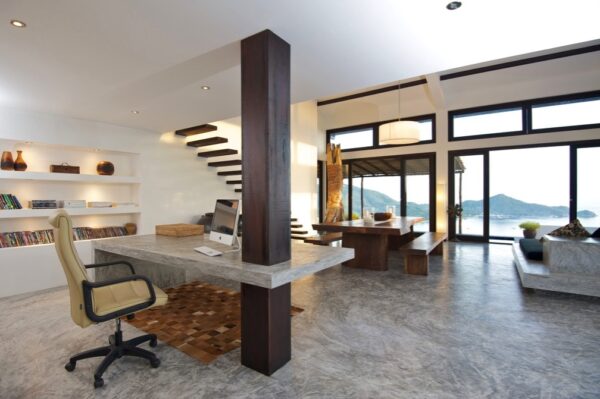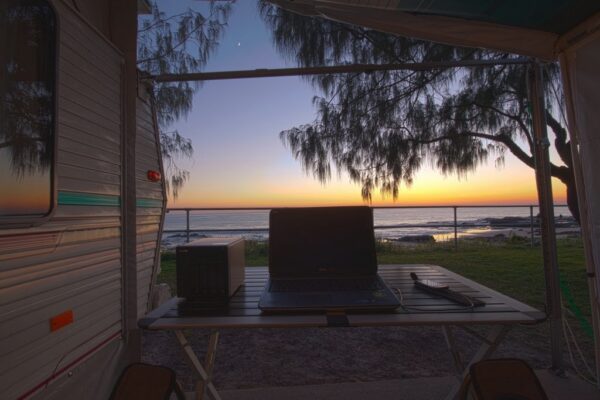 The conventional wisdom also says that a change is as good as a holiday. However, not all professions allow for the mobility depicted in this image of a travel writer's dream. Having said that, one should seek to utilize the versatility of laptops and mobile technology, and apply this principle to spaces within the home. Flexibility in one's approach to working from home and a willingness to stimulate the flow of creative juices by embracing spaces both indoor and outdoor will do much to make the combination of domestic and professional a harmonious one.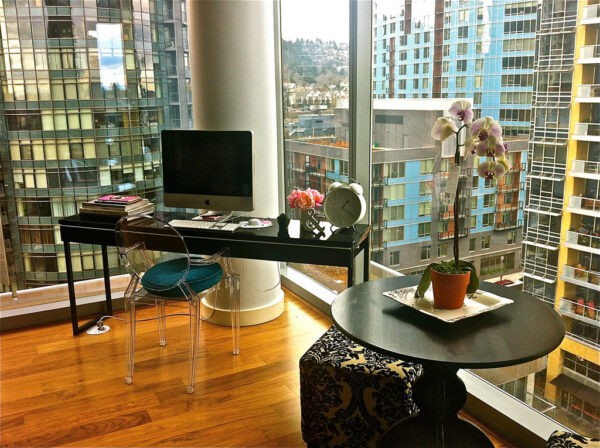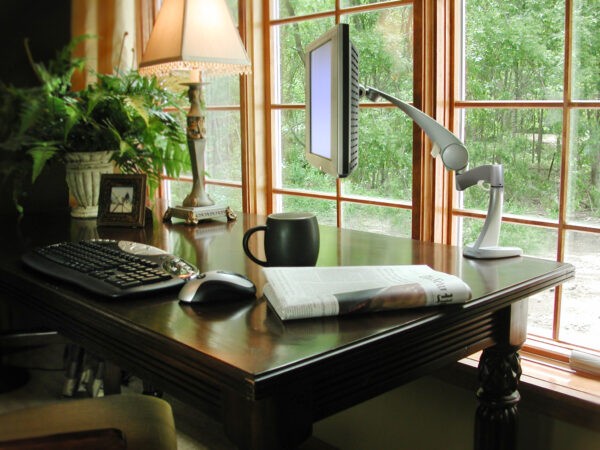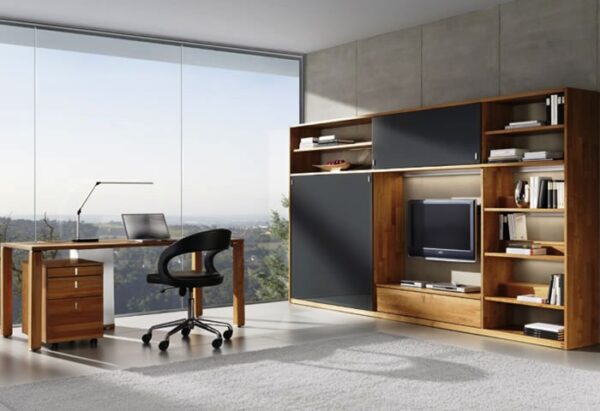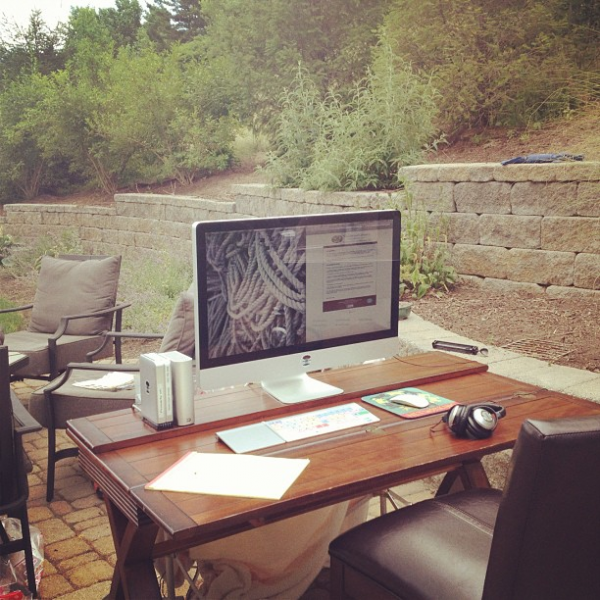 Workspaces such as this outdoor setup may not be expensive to create, but they do rely on the grace of the climate in which they exist. A similar energy can be realized by ensuring that the worker's line of sight when sitting is level with a conventionally positioned window and unobstructed by elaborate window treatments and unnecessary decorative items. Functional pieces such as basic office supplies and equipment, one should endeavor to conceal or place at a level lower than that of the line of sight in the interest of maximizing the view and minimizing distractions.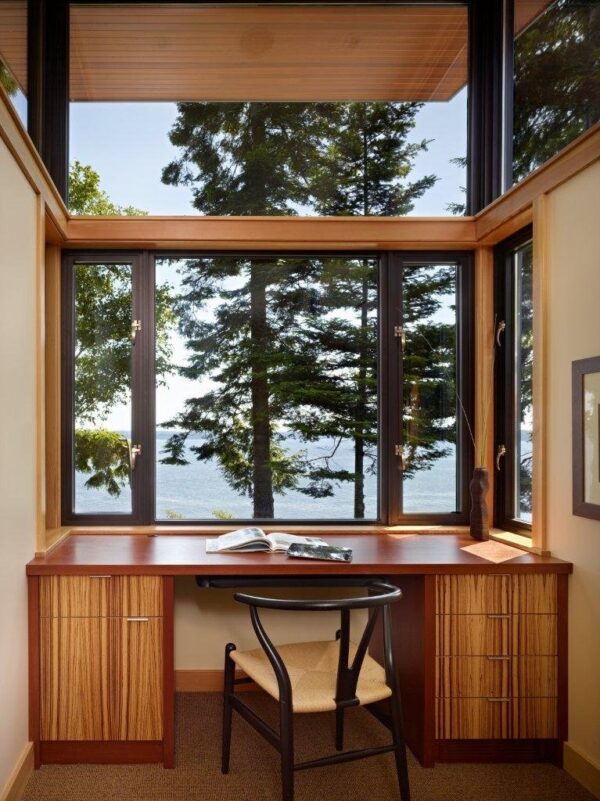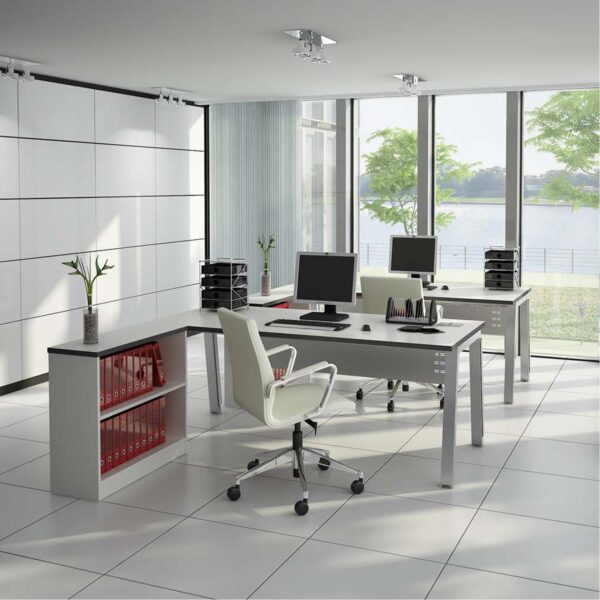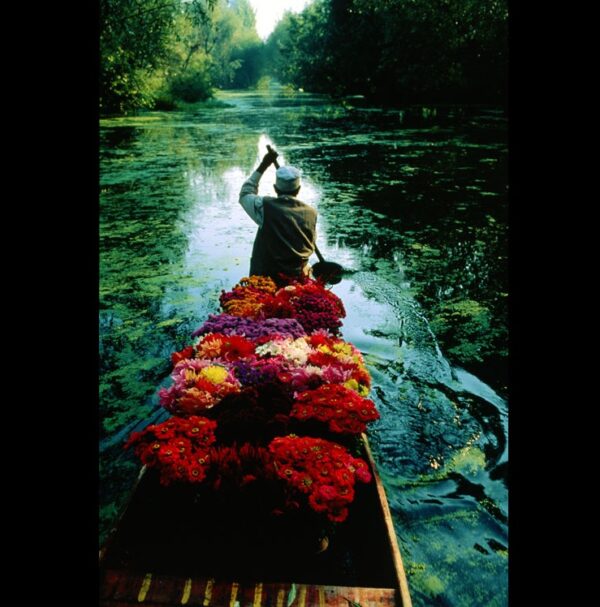 Not everyone needs a computer at their workplace. This flower trader in Dal Lake seems to agree.
For more regular updates from Home Designing, join us on Facebook.

If you are reading this through e-mail, please consider forwarding this mail to a few of your friends who are into interior design. Come on, you know who they are!
Related Posts: